Offline Channels
Marketing to distributors, internationalization and export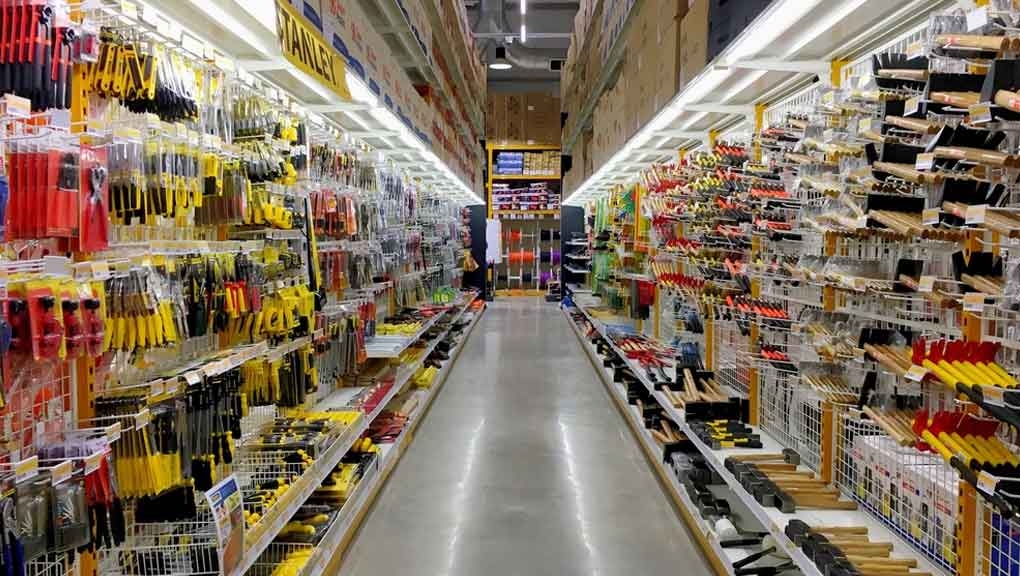 Cesumin as a wholesaler for distribution, serves customers distributors from the traditional channel, mainly industrial supplies and hardware stores, independent or associated with purchasing groups and cooperatives, but also a variety of distributors such as electrical warehouses, construction materials, sanitation, air conditioning, etc.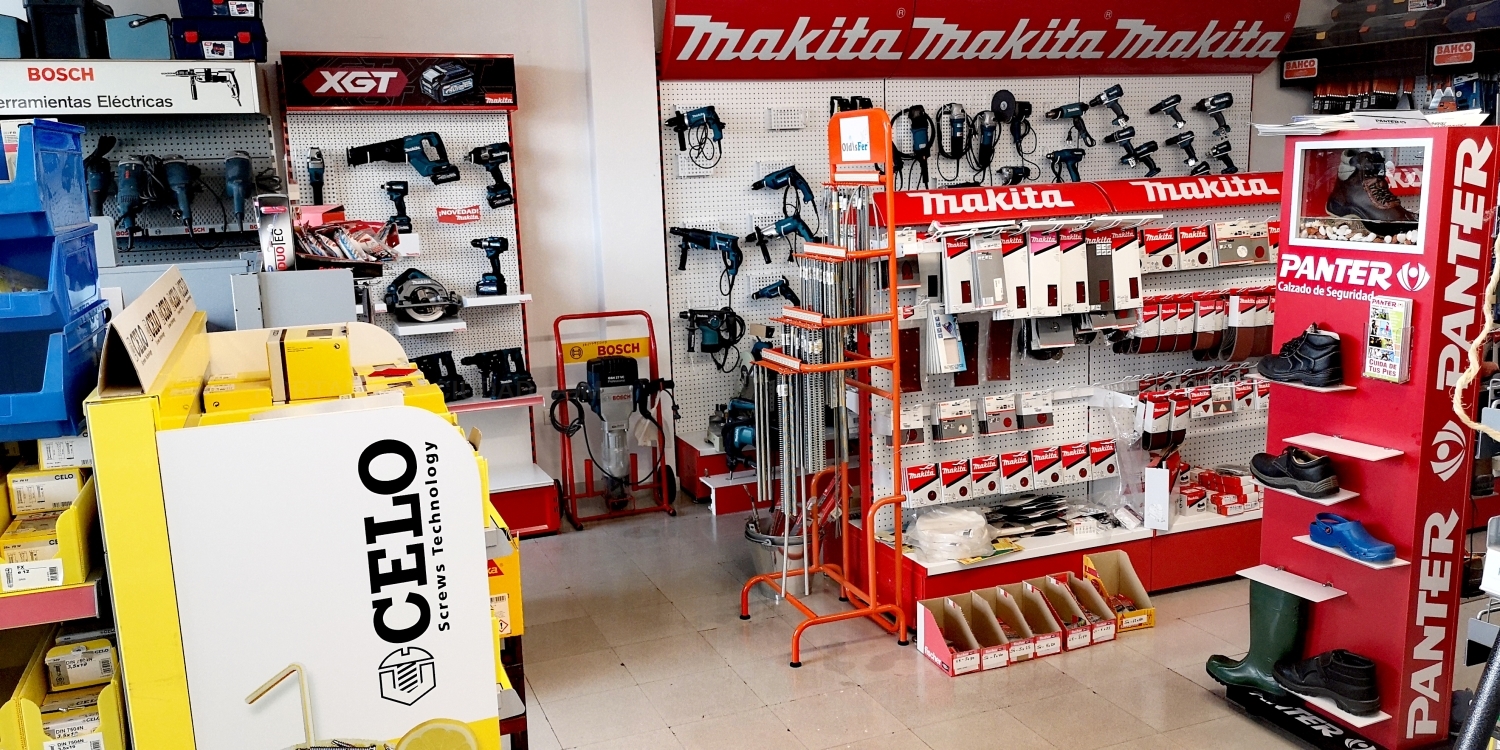 Additionally, we are suppliers of modern distribution chains, also facilitating potential promotional actions in stores and specialized establishments with a large influx of public and customers.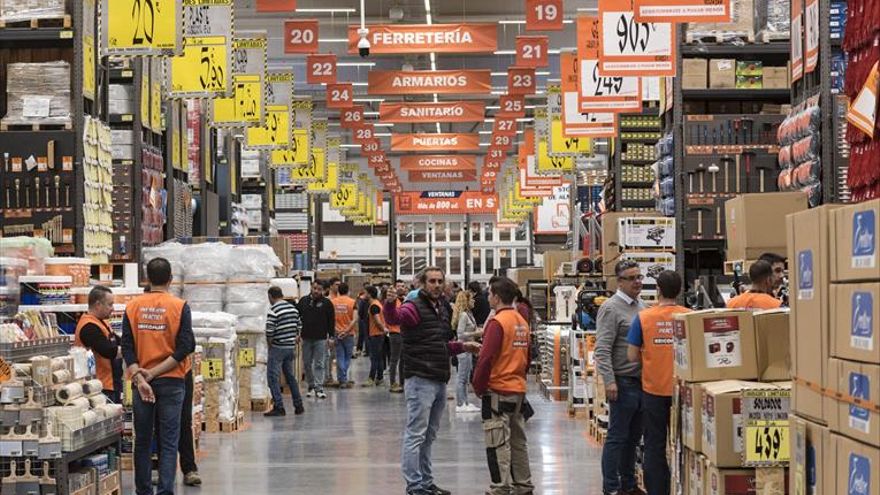 All of this always to support and complement the commercial activities of our brands with which we have collaboration agreements.
Another part of our activity is also carried out in export operations where we are very proactive in locating importing distributors in areas and countries with business opportunities, establishing stable and lasting business relationships with these clients.

Online Channel
Digital publishing, promotion and distribution services
Nowadays consumers are proactive and look for information about the characteristics of the products, as well as inmmediacy in the process of choosing the solution that meets their needs at the time of acquiring the products.
It is very important to publish and spread as much as possible the information about the products as well as their attributes and advantages with content of the highest quality. c
And for a good positioning, it is necessary to optimize all data such as images, videos, titles, keywords, descriptions, etc. to be easily located.
Nowadays, it is just as important to be accessible in the results of search engines and price comparators as in marketplaces, since these have become the main search engine for the products.
In particular, both vertical marketplaces, specialized in one category, and horizontal marketplaces, which bring together a large number of categories and products, have been able to adapt to these needs and have become one of the main channels for digital purchasing.
Companies that know how to adjust to the specific needs of these marketplaces and manage to position their products in the first searches will end up making a big difference.
Cesumin develops and integrates digital catalogues in the main, referential and most outstanding digital channels and Marketplaces such as Amazon, AliExpress, Manomano, CDiscount, Mercateo, Leroy Merlin, Unilae (Pc Componentes), etc.

Amazon is the leading platform for visits to its website and improving its online sales data year after year, not only in Spain but also in Europe and worldwide, it is the ideal environment for any company to make its brand and product known in these markets, as well as to develop and increase its sales.
As an Amazon partner, either through the use of Seller Central or as a supplier with Vendor Central allows us to use strategies by employing the synergies of both accounts. In doing so, we help you position your product and brand and boost your sales.

This platform specializing in DIY and gardening with more than 2.5 million active customers seeks to become the European leader in DIY and gardening online.
In addition, it has the opportunity to access the markets of France, Germany, Italy, United Kingdom and Belgium.
We are a partner of ManoMano B2C, B2B (ManoMano Pro), MF Fulfillment in several countries, carrying out integrations and offering different logistic solutions.

With approximately 10 years since its creation, this marketplace is the global platform of the Alibaba Group and has already become one of the largest B2C in the world.
At the European level, it provides access to customers throughout the Euro Zone plus Russia.
Since the appearance of the marketplace in Europe, we have been designated TP (Technology Partner) for the DIY category.

Mercateo combines the advantages of a B2B Marketplace and an e-Procurement platform for indirect purchasing.
The Mercateo Marketplace offers a selection of millions of items from a wide variety of industry sectors. Mercateo streamlines procurement management through a single contact partner. Thanks to the integration of Mercateo into the company's ERP system, greater efficiency is achieved, as all order data placed in Mercateo is transferred electronically to the company's own internal system. This translates into a reduced administrative burden, lower costs and greater process control.
The Marketplace technology also functions in parallel as a neutral purchasing platform for the B2B sector. This digital infrastructure makes it easier to add suppliers with framework contracts, enter product data and host catalogues.
In addition, Mercateo offers unique functionalities including: the global search function among all available catalogues, article comparison and shopping cart optimization according to customized criteria. This makes Mercateo the B2B Marketplace for the business world.

Cdiscount is the second leading marketplace in France, after Amazon, in terms of above-average turnover growth.
It started as a normal store and, after 10 years of activity, expanded its activity to become a full-fledged marketplace and let other sellers offer their products on its platform.
Its philosophy: to offer quality products at the lowest price on the market.
It has a very extensive distribution network: nearly 22,000 collection points throughout the country, as they offer free collection at certain points.
It has a huge catalogue, divided into more than 40 categories, and 2,000 subcategories.
Having a presence on CDiscount gives you access to 12 million customers each month who visit the platform, making it a great way to expand your business, especially in France, but not exclusively.

Mercado Libre The leading technology company in e-commerce and fintech solutions in Latin America.
Its purpose is to democratize commerce and financial services to transform the lives of millions of people in the region
Behind this goal, over the years we have developed an innovative ecosystem of integrated solutions, taking new risks to reduce gaps and promote development and inclusion in each of the countries where it operates.
After 21 years since its creation, Mercado Libre has become a regional benchmark with 6,000 searches per second and 4.2 million transactions per day, generating business opportunities in countries such as Mexico, Argentina, Brazil, Chile, Colombia and Peru, among others.
At Cesumin we have consultants certified by Mercado Libre to help our clients create and develop their product catalogue, advertising campaigns, brand strategy and logistics, boosting sales within the channel.

Grupo PC Componentes and Multimedia SLU have decided to launch "Unilae" the new B2C marketplace that aims to offer the best selection of products from various categories with a unique shopping experience, promoting responsible and sustainable consumption in their customers. Unilae is looking to expand into other markets such as Italy, France and Germany and plans to reach the whole of Europe by 2023.
Thanks to the launch of Unilae, PcComponentes has not only managed to maintain its recognition as a specialist in technology and electronics, but has also managed to create a new space that provides new business opportunities for companies that are not in the technology and electronics sector. Likewise, through Unilae, PcComponentes has managed to reach new market segments by offering products that cover the different needs of its customers, whether these are related to decoration, gardening, cosmetics, sports and more.
Leroy Merlin, the French multinational company that is a benchmark in the sector of DIY and hardware products for home improvement and refurbishment.
It belongs to the ADEO Group, companies focused on home improvement, DIY, construction and renovation projects. They currently offer national coverage through more than 130 points of sale distributed throughout the country and in the online channel through its marketplace it develops a multi-product commercial concept offering a great breadth and depth of product range with a strong commitment to national suppliers.